Tim Estes, Executive Director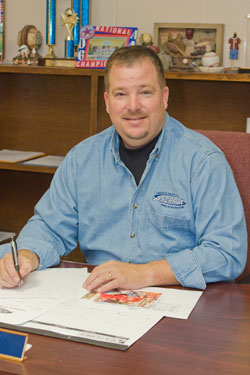 Tim Estes has been employed with SCPRD since 1994; he became Executive Director in 2007 after having served as Assistant Director. Estes is a 1987 graduate of Americus High School. He attended Faulkner University in Montgomery, Alabama; later, he earned a Bachelors in Business Administration from Chadwick University in Birmingham. Estes is a Certified Youth Sports Administrator and a graduate of the UGA George Harris Executive Management School. He and his wife, Tammie, have two children; Lexie, 13, and Ashleigh, 11.

What does Tim enjoy most about working at SCPRD?

"I enjoy interacting with people and operating programs that give people enjoyment. We have a very professional staff that makes my job easier. We want to be a positive influence on the citizens of Sumter County."